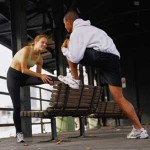 Welcome to our website!
Chances are you're here because you're searching for a safe, long term solution to your health issues. At Stekel Chiropractic, we are here for you in NYC. Whether you are suffering from acute or chronic pain, or simply would like to better your health, Dr. Stekel will do his best to assist you in your recovery. With the highest level of care, the latest healing techniques, patience, and a friendly demeanor, Dr. Stekel will safely help you get back on track to your health.
At Stekel Chiropractic, our purpose is to help our patients get better quickly, and educate our patients in making better lifestyle choices. We offer to our patients posture improvement programs, help patients meet their nutritional goals, and we even have a spine flexibility program. We are the premier choice for New Yorkers to quickly and easily get on track to good health.
New York City Chiropractor Dani Stekel offers convenient evening, and morning hours, as well as weekend hours so that we can meet your time scheduling concerns.
Chiropractic increases wellness and productivity by treating the underlying causes of pain, stress, and nerve system disorder.
– Dr. Dani Stekel
Stekel Chiropractic is Worker's Compensation Certified,
licensed by New York State Department of Education and
licensed by National Board of Chiropractic Examiners.

Take care of your health
Click here for some simple and easy care for your back. Here are some useful tips from Dr. Dani Stekel to improve your health and performance.