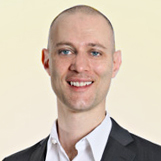 Dr. Dani Stekel, a New York City Chiropractor, has been providing chiropractic care to New York City corporations and private patients since 1998. He serves his patients out of his commitment to their physical health and overall well-being.
A caring listener and communicator, Dr. Stekel creates individual treatment plans that consider each patient's medical history, specific complaints, and vision for the future.
Education and Credentials
Dr. Stekel received his Doctor of Chiropractic degree from Georgia's Life Chiropractic University after earning his bachelor's degree in Communications at New York's Queens College. He specializes in lower back pain, sciatica, shoulder and knee injuries, and sports injuries. Dr. Stekel has worked with numerous professional and amateur boxers in rehabilitating acute injuries, and getting them back on track to peak performance quickly and safely.
After earning his Chiropractic degree from Life Chiropractic University in 1996, Dr. Stekel honed his skills in the largest chiropractic office in Tel Aviv, Israel eventually establishing Stekel Chiropractic in Manhattan, New York.
He opened his private practice in Manhattan in 1998 after being licensed to practice Chiropractic by the New York State Department of Education and the National Board of Chiropractic Examiners.
Each year, Dr. Stekel takes extensive post-graduate courses in the most current Chiropractic Techniques, Nutrition, Medical Technology, Insurance Programs and Medicare through the New York State Department of Education.
Turning Disability into Possibility
Dr. Stekel has served as the official chiropractor for Wheels As Wings, an organization "turning disability into possibility" supporting the participation of people with MS, ALS, and spinal chord injuries in the New York City Marathon. He has lectured on health at corporations, Barnes & Noble bookstore and community centers, and shares his skills at senior centers, assisted living facilities, and religious institutions. In addition, Stekel Chiropractic has been the exclusive Chiropractic service provider for the Crown Plaza Times Square hotel.
His private practice is made up of a wide range of patients, from celebrities, Broadway dancers, and professional athletes to young children, the elderly and the disabled.
Dr. Stekel's mission: "I want to help people realize that the sickness they have doesn't have to be permanent. That there is hope. I am amazed at the ability our body's have to be able to heal. It's exciting when I get to witness the transformation that occurs as people undergo care in my office. My patients have often come in with a specific pain, and after a short time find that other problems which they hadn't focused on were getting better. It's very rewarding when someone realizes the principle that we are made to heal, and that many times, all we need is to create the right environment within the body for that to happen."
Dr. Dani Stekel