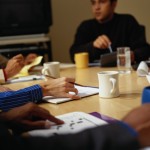 Services / Corporate Healthcare:
Stekel Chiropractic offers a broad range of therapeutic and educational programs both on-site and at our offices in midtown Manhattan. We will work with your human resources and benefits personnel to create a program that will benefit your employees and support your productivity goals.
1. Full Services On-site:
Broadway shows, sports teams, and less spectacular businesses all benefit from a chiropractor or massage therapist treating employees on site. We can set up a regular schedule where doctors and practitioners bring their equipment and help your employees release stress, attain good health, and maintain peak work performance.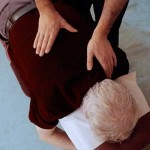 2. Full Services Off-site:
Your employees can take advantage of chiropractic's benefits for overall health and well-being outside business hours at our office.
We can put together a program of chiropractic treatment, massage and other therapies that will reward and motivate your employees.
3. On-site Health Screenings:
Our doctors and practitioners will provide your employees with health and wellness screenings at no out-of–pocket cost to you.
We can provide evaluations of spinal health, muscular range of motion, flexibility, and posture. An optional massage therapist can be part of this event.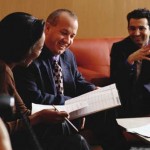 Employees will receive personal attention and will walk away with valuable information and actions that they can take to improve their health.
Individuals who are found to need further care will receive a free thorough evaluation at our chiropractic offices.
4. Lunch Hour Lectures:
We can schedule a regular series of lectures -– at lunchtime, shift change, or before or after hours – on such topics as low back pain, carpal tunnel syndrome, weight loss, preventing work-related injuries, releasing stress, and keeping fit in a work environment.
5. Individual Referrals:
With convenient hours, emergency service, and a midtown location, we can treat your employees as soon as the need is known.
We will also provide care for your out-of-town employees that visit New York and require services. Our office is worker's compensation certified, so you can feel confident in referring your injured workers to us for proper care.
We will verify insurance on an individual basis, and provide and sign all HIPPA-compliant paperwork.